Solid-State Single Crystal Growth (SSCG) Method
· Solid-State Single Crystal Growth [SSCG] Method
This viewgraph shows a process of SSCG method. When a small single crystal seed is diffusion bonded to apolycrystalline body or embedded into a powder compact and then heat-treated at an appropriate temperature,a seed crystal grows into a polycrystalline body. If the seed crystal can continue to grow into a polycrystalline body, the small seed crystal will become a large single crystal. This process for growing a seed single crystal by grain growth is called the solid-state single crystal growth (SSCG) method, because the complete melting of major components is not involved in this process. The SSCG process is basically same to the normal sintering process and thus very cost-effective.
· Growth of a Single Crystal Seed by Grain Growth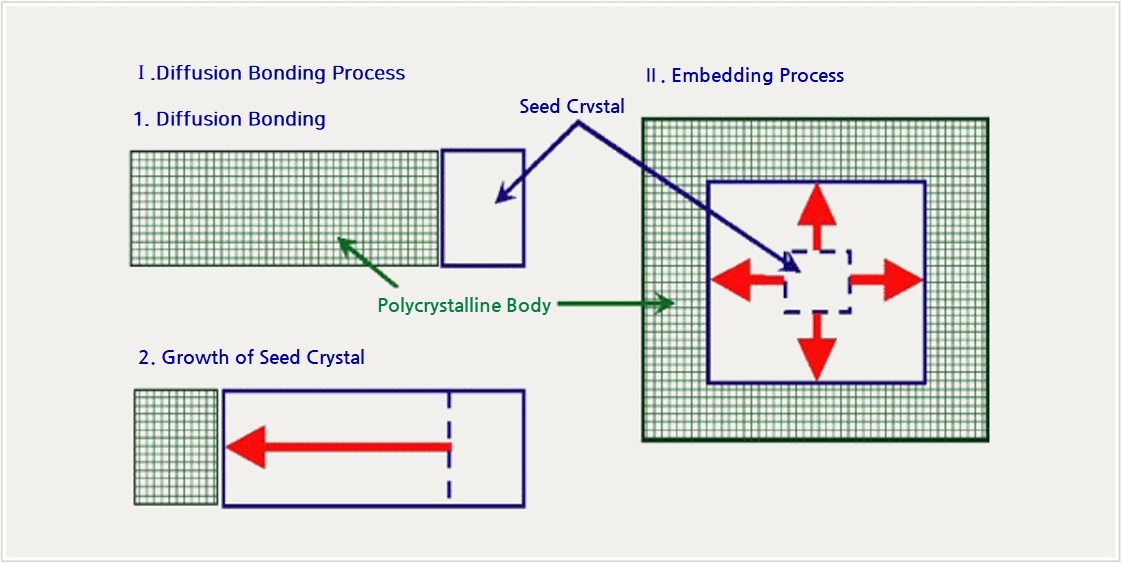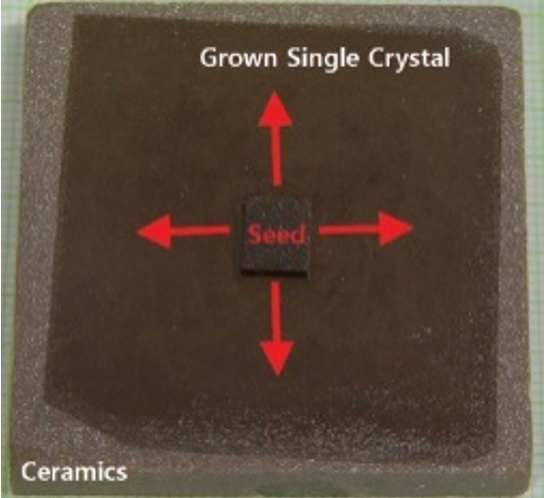 · Advantages of Solid-State Single Crystal Growth
Because this SSCG method does not include melting process of major components, it has several advantages such as no melting, no composition variation in grown single crystals, low processing temperature, no need of expensive Platinum(Pt) crucible and sealing possibility of mass production and therefore cost-effective process. So this method can be applied to single crystal with high voltage components. And it's also useful for crystals, which show an incongruent melting as well as a destructive phase transformation. Even though it is very difficult to grow large BaTiO₃. PMN-PT, and PZT single crystals by using conventional single crystal growthmethod, large BaTiO₃,PMN-PT, and PZT single crystals can be grown by SSCG method.
Copyright ⓒ Ceracomp Co., Ltd. All Rights Reserved.